2023 Evening Speaker Series- Theranostics
2023 Evening Speaker Series- Theranostics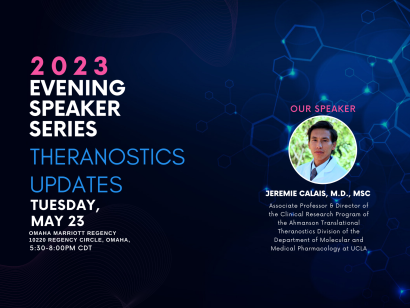 Join the Nebraska Oncology Society for a live event on Tuesday, May 23, 2023 for this year's second presentation of its Evening Speaker Series 2023. This theranostics-focused presentation will take place from 5:30pm-8:00pm CDT at the Omaha Marriott, 10220 Regency Circle, Omaha and will feature a presentation by Dr. Jeremie Calais of UCLA's Ahmanson Translational Theranostics Division. We look forward to offering you these latest updates.

About our speaker: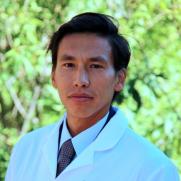 Dr. Jeremie Calais is Associate Professor and Director of the Clinical Research Program of the Ahmanson Translational Theranostics Division of the Department of Molecular and Medical Pharmacology at UCLA. He is also a member of the Jonsson Comprehensive Cancer Center and the UCLA Institute of Urologic Oncology. Dr. Calais received his MD degree from the University of Paris-Diderot in 2010. He subsequently trained in nuclear medicine and cancer imaging at the Henri Becquerel Cancer Center of the University of Rouen and was board certified by the French Society of Nuclear Medicine in 2014. His work focuses on improving the outcomes of cancer patients by translating and applying novel diagnostic and therapeutic approaches. He uses PET/CT imaging for cancer phenotyping, radiation therapy planning and therapy response assessment. He was mentored by Dr. Johannes Czernin and is now one of the leading prostate cancer imaging and theranostics researchers. He leads the clinical theranostics research program at UCLA that combines radionuclide therapy and imaging. He now serves as Principal Investigator of randomized prospective phase 2 and 3 clinical trials.
Thank you to our event sponsors!